Meet the Chiropractic Health Centres Team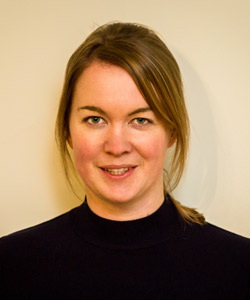 Fay Waiting – Doctor of Chiropractic
BSc (Hons), MSc, DC
Growing up on a working family farm, I have always been aware of the need to take an active role in my health and wellbeing. I had never really heard of a Chiropractor until during my A level studies when I undertook some reception work at a Chiropractic clinic. The combination of both learning about Chiropractic, and seeing the obvious benefits to patient's health was the turning point in my life. I realised that Chiropractic was the perfect career choice I had been looking for. I enrolled and studied at the Welsh Institute of Chiropractic, where I graduated with distinction and was awarded the European Chiropractors' Union prize for being the 'Graduate of the year'. Since finishing University, I have undertaken further training focusing on Chiropractic care for pregnant women, babies and children. This is an area which holds a particular interest for myself, and I practice a variety of treatment techniques including cranial work and the Webster-Breech Protocol.
I have also completed further specific training in dry needling, treating temporomandiublar joint disorders (TMJ) and extremity complaints (shoulders, knees, elbows, wrists etc.). Read more about Fay »
Outside of work I have a keen interest in sports and regularly run, cycle and horse ride. Having competed in numerous events including two marathons, several half marathons, fell runs, and long distance cycle rides, I understand the frustration of injuries and the impact they can have on a training schedule. I enjoy working with athletes of all ages and ability to get them performing at the best of their potential. I have successfully treated walkers, runners, cyclists, golfers, rugby players, footballers, horse riders and weight lifters amongst many others. So whether you are training for an iron man or simply want to be able to do the ironing without pain, I aim to get you performing to the top of your game. Marple is my home town, and I love having the opportunity to help and educate our local community, by offering an alternative choice to simply 'putting up with' complaints, or masking symptoms without getting to the underlying cause. Additionally, I believe it is important for patients to take an active role in their own recovery, and will give ongoing advice regarding exercise and nutrition throughout the treatment plan. As a Chiropractor, one of the most satisfying aspects is seeing the difference in the quality of a patient's life by getting them involved in their own healthcare. So if you have any questions please feel free to give us a call, or get booked in and we can get started on your journey to optimum health.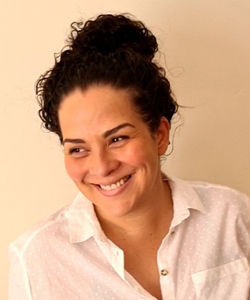 Dr. Laetitia Denholm – Doctor of Chiropractic
Laetitia graduated as a Doctor of Chiropractic from the IFEC (French European Institute of Chiropractic). Prior to studying Chiropractic, Laetitia completed a 2-year undergraduate medicine programme. In addition to attending seminars on the Sacro Occipital Technique (SOT) and paediatric SOT she is qualified Applied Kinesiology practitioner.
Laetitia is known for her patient-friendly approach and has a particular specialist interest in pregnant women, babies and children and long term (chronic) spinal and pelvic conditions. She uses state of the art techniques and protocols ranging from very gentle treatments which are suitable for the very young and those with osteoporosis to more standard joint and soft tissue techniques. She believes that taking a holistic approach to patient health enhances quality of life by seeking to provide helpful advice on lifestyle choices in order to meet health goals.
Originally from France, Laetitia's first introduction to chiropractic was during her studies in medicine when she was suffering from severe back pain. After several months of receiving physiotherapy and drug treatments with no relief, she saw a chiropractor with excellent results. The chiropractic treatment brought her relief from pain and a return to a balanced state of health and wellness. She has not looked back since!
When she is not busy with her two young children, she loves practicing yoga, pilates and meditation to improve her health and wellbeing.

Chloe Balay – Doctor of Chiropractic
I'm originally from France and graduated from IFEC as a Doctor of Chiropractic. I've always been drawn to the anatomical complexity of the body and really curious about how every part of it was controlled by the nervous system.
During my studies, where I learnt a great amount of information about how the body was functioning and how important it was for all systems to work together, I wanted to be able to make a difference in patient's healthcare path, and find this detail that other practitioners wouldn't think of and take care of the root of the problem.
I understood very quickly that Chiropractic was more than simply releasing tensions and pain-relieving, and that we were there to unlock areas, probably never stimulated before to recreate the right balance in the body. As we know, everything in life is about balance and accuracy is key.
Using a different range of techniques (Applied Kinesiology, SOT, HIO…), I treat patients from their birth up until their older age, to optimise their health potential.

Dr Kumaran Pillay – Doctor of Chiropractic
DC, PG Dip (Sports Med), Dip (Football Med), Int Cert (Sports Chiro), Dip (Sports Psych)
Dr Kumaran Pillay, a South African born Chiropractor from Durban, was awarded Dutch Chiropractor of the Year in 2016 by the Dutch Chiropractic Federation (DCF), in recognition of his significant contributions to the Chiropractic profession with regards to patient care in The Netherlands. Dr Kumaran was almost unable to attend the award ceremony in November 2016, held at the DCF's 2016 Annual General Meeting in Bilthoven, The Netherlands, because his wife had just undergone, the day before, breast conservative surgery, following chemotherapy for stage 3b Breast Cancer.
Commenting on receiving the award, Dr Kumaran said: "It was a great honour and privilege for me to receive this award, especially since I was not a local citizen, and practiced in a foreign language. It truly shows, that no matter what your nationality, colour or creed, you can still excel and be accepted and honoured for doing something you are passionate about, i.e. helping those in need. After all, every patient deserves the best quality of care."
Dr Kumaran graduated first in his class of 2005 from Durban University of Technology, South Africa. During his pre-university, he discovered the amazing benefits of Chiropractic while playing league football. He suffered from chronic ankle sprains and thus joined a clinical trial for the treatment and prevention of chronic ankle sprains at the Chiropractic department. After undergoing a series of treatment at the Chiropractic clinic, the ankle sprains improved and to date has not plagued Dr Kumaran. He hopes to play football soon with his fellow Manchester United supporters in Greater Manchester.
Dr Kumaran previously worked as a Senior Lecturer and Clinician at the prestigious International Medical University(IMU) in Kuala Lumpur, Malaysia, from 2011 to 2014 and 2018 to 2020, after spending 4 years inbetween, in The Netherlands. In 2019 he was awarded by IMU, Chiropractic Lecturer of the Year. He has the experience of practicing Chiropractic in 3 different continents(Africa, Asia and Europe), 5 different countries(South Africa, Malaysia, The Netherlands, Scotland and England), and 6 different cities(Durban, Kuala Lumpur, Meppel, London, Perth, and now Manchester).
Dr Kumaran is a registered Chiropractic Sports Physician with a Post Graduate Diploma in Sports and Exercise Medicine, an International Certificate in Sports Chiropractic, a Diploma in Sports Psychology, and has completed a course by FIFA in Football Medicine. He has worked for various professional sporting clubs and at state level arenas(football, rugby, athletics, hockey, archery, and dodgeball), with the most notable being PEC Zwolle Football Club, that is currently in the Dutch Eredivisie (Dutch Premier League).
Dr Kumaran always says: "Valetudo Est Opulentia", meaning, Your Health Is Your Wealth. He aims to help patients through Chiropractic care, nutritional advice, supplementation and exercise. Afterall the correct treatment, food and exercise can be life changing. Thus he advises patients to strive to be the best version of oneself, by actively taking care of our spine and joints, eating correctly and exercising regularly!

Adrian – Osteopath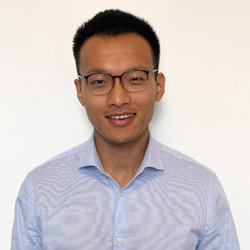 I'm from Hong Kong and after studying in the UK for a few years, I went to Swansea University and I graduated with a Master of Osteopathy.
As an osteopath, I have always been curious about chiropractic and I wanted to expand my knowledge beyond osteopathy. I decided to join the team here because I've found functional chiropractic very fascinating, and it also produces great results with patients. Learning about functional chiropractic has opened my mind to the relationship between the upper neck and brain function, which has a big impact on healing.
I love practicing osteopathy because finding the cause of pain is like being a detective, and it keeps my mind constantly ticking over. There're many techniques in my toolbox and they include manipulation, mobilization, stretching, and soft tissue techniques. These are all very gentle.
I'm motivated by helping people feeling better physically and mentally, and getting them back to doing things that they love. Many conditions fall within the scope of osteopathic treatment, including back/joint pain, headache, pregnancy-related pain, arthritic/rheumatic pain, fibromyalgia, and sports injuries.

Cornelius Musonda – Sports/Orthotics Therapist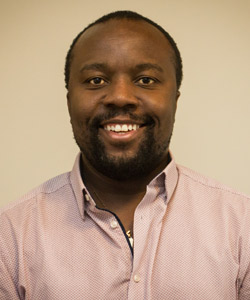 I was born in Zambia, central Africa and this is where I first began playing squash. My love of the sport increased and I began to play professionally. I have been lucky enough to represent Zambia in many major competitions including the commonwealth games. Unfortunately I suddenly found myself injured and not knowing quite what to do. I'd always had a very keen interest in sports injuries and rehabilitation and it was while researching my own injury that I stumbled upon the idea of studying as a sports therapist. Little did I know that from my own shoulder injury the career that was to shape my life was starting to grow. In 2006 I became a fully qualified sports therapist.
I specialise in deep tissue sports massage, sports injuries and rehabilitation, neck and back pain, muscular and joint injuries, posture correction and orthotics. Having been injured myself I believe it gives me a wide understanding of the stresses and strains that chronic and acute pain can put on not only the body but also our mental health. I believe that chiropractic treatments and deep tissue manipulation work in harmony with each other and are now proven to have enormous benefits. We must listen to our bodies and service and maintain them as we do our cars without a second thought. Resorting to pain killing medication time after time is simply a quick fix to mask the pain but by doing so we ignore the underlying reason or cause. I now have regular treatments once a week to help maintain a healthy mind/body balance. There is no need to wait until an injury happens. Simply having a deep tissue massage once a week helps release the build up of toxins in our body, revives us and gives our immune system a great boost.

Darcie Butler – Massage Therapist
Hi i'm Darcie. I use massage as a way to help people and I think a lot of people could benefit and improve their quality of life through regular massage and treatments. I love to live a healthy and happy life and am happiest when I'm exploring somewhere new with good people and positive energy!
I believe massage and a healthy lifestyle work perfectly together and people will always see better results with the two, it's about what you can make from it as well as what we can provide you with. Every body is unique, I'm just here to keep yours in sync!

Maria Farah – Massage Therapist
Bio & Photo Coming Soon

Ready to Get Started?
If you think that you or a loved one is a good candidate for chiropractic care, contact
Chiropractic Health Centres
at one of our locations to arrange a thorough examination in our practice.

Meet the Team | Chiropractic Health Centres