Meet Dr Andrew Jackson (Chiropractor)
An Introduction to Chiropractic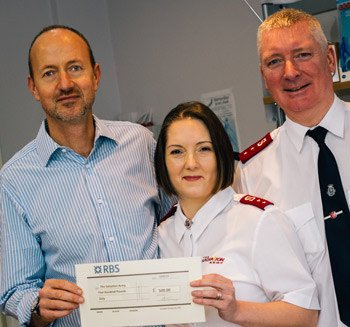 Andrew's first introduction to chiropractic started when he was attending University in Georgia on a tennis scholarship. "I got injured quite a few times and had unusual health issues like Bell's Palsy, gut issues, fatigue and recurrent injuries. I realised quickly that I had to take my health into my own hands"
Andrew had a friend in the states whose dad was a chiropractor. He started introducing Andrew to chiropractic and gave him a book about it. "I started reading it and began getting treatment."
The Body Is Self-healing and Self-regulating
For Andrew, it was fascinating to learn that the body is self-healing and self-regulating. Thus he decided to follow a more natural path, Andrew attended Anglo-European College of Chiropractic in Bournemouth. He studied there for five years and graduated in 1999.
Continuing to Learn
To better serve his patients, Andrew is continually learning and studying to try to be the best he can be for the community and the patients. His additional accreditations include a post-doctorate diplomate in functional neurology, which took three years to earn, and included taking a two-day exam in Holland. He also earned a Federation of Intercollegiate Sports diploma. He's most passionate about studying neurology so to better understand the brain and nervous system and also the link between the brain and gut.
Staying Active in Greater Manchester
When he's not at the practice, Andrew, wife Susannah, and son Yannick enjoy spending time together. "We love living a healthy outdoor lifestyle, which includes exercise and eating very healthy foods 95% of the time." He particularly enjoys mountain biking as their chocolate lab Lula runs with them. He also spends much of his spare time studying and listening to information about neurology, nutrition and updated research relating to functional medicine.
Discover how great you can feel with natural chiropractic care. Contact the practice today to book your appointment with Andrew or one of his fantastic colleagues.
CHIROPRACTIC CARE »


Chiropractor Greater Manchester | 0161 449 5006